Self-Advocacy
Know Yourself!
Know what you need. Know how to get it.

---
Self-advocacy means speaking up for yourself. It requires knowledge of your personal strengths and challenges, understanding of rights as a citizen, and acting in an assertive manner to make your needs known to others. During this self-guided program, you will explore concepts to help you become a better self-advocate and discover your potential.
Did you know?

Teens with self-advocacy skills have a more positive self-image, greater social connections, more leadership qualities, and enhanced planning and problem solving abilities.
---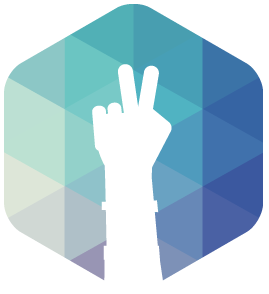 Before Starting

Things to Ask
What Am I Good At?
What do other people say that you are good at? What do you do that makes you feel good?
---
Who Can Help Me?
Becoming an adult can be a little scary. Think about who you know and trust who can help you on your quest to explore your future.
Do you know your rights?
As you approach age 18 and becoming an adult your legal rights change.
---
"I learned a long time ago the wisest thing I can do is be on my own side, be an advocate for myself and others like me."

- Maya Angelou
---