Age 15

Prepare for becoming and adult

---
Here are some things you can do at Age 15 to help you prepare for becoming an adult (Yeah!)
You don't have to do these in any particular order.
Just dive in and get started!
You Should Know

at 15, there's still lots of time to prepare being an adult. Here are some things to work on...

---
Bring up your goals at your IEP meetings.

The IEP team at school can help you develop a plan for finishing high school. They also focus on what will happen after high school. This means that your IEP will include goals focused on employment, continued education and community living.

Plan for graduation.

Getting a high school diploma is as important for you as it is for your friends without disabilities. After high school, having a diploma means you will be more likely to get a job or continue onto college. Talk to your counselor often to make sure you're on track.

Get a part-time or summer job.

Check into babysitting or pet sitting. Maybe you can start doing small chores for your neighbors like mowing lawns or shoveling snow. You can also start working part-time with a work permit.

Social Security Benefits

Social Security benefits can be complicated, but here are people who can help you figure them out. These people of called Benefit Specialists. Find a Work Incenting Benefit Specialist in your state.

Get to know your medications.

If you take prescription drugs, this is the time to learn what they are. It might be helpful to practice telling others about them.

Start a savings account.

As you start to earn your own money. Now is a great time to learn more about managing your money. A savings account is a great place to start.

Try new school activities.

Your participation in school activities can change as you get older. Talk to your friends, teachers and school advisers on how you can be involved in activities that interest you. Remember, it's often easier to try new things with a friend.

Consider learning to drive.

Talk with your family about this and start making a plan. You may need to do some research on how to learn to drive with your disability. One place to start: Taking the Wheel: Driving with Disabilities.

Review other steps.

Did you skip from steps from last year? Go back and take a look. There's still time to do them now.
One, Two, Three

Topics to Explore

---

Job Outlook
Have you narrowed down the jobs that may interest you? Find out a little more about a job that interests you.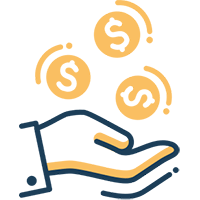 Preparing for a job interview
When it comes to job interviews, practice makes perfect. Get some experience by doing some job interviewing.

Informational Interview
Talk to someone who is doing a job you are interested. Find out more about what it is like to do that job.
Whatever Works for You

These are all ways to prepare for Age 18!