Age 17

Family Action Steps

---
There are many things you can do to support your teen on their journey to becoming an adult.
You don't have to do these in any particular order. Just dive in and get started!
Things to Do

Your teen is approaching adulthood. Lots of crucial decisions can happen at 17. Here are some things to consider:

---
---
Before age 18, talk with your teen if they will need support with legal decision-making.

Legal decision-making includes where to live, medical and dental needs, and paying the bills, rent, insurance, and car loans. Many teens choose to have some level of support in making these decisions. You may need to contact a lawyer depending on what level of support you decide upon.

Would your teen benefit from staying in school after their senior year?

Some teens may need extra time to complete their high school requirements or meet the goals in their IEP. Students with disabilities may stay enrolled in high school beyond age 18 up to age 21 and in some states, age 22. During the extra year(s), they are often out in the community, focusing on employment and community living goals.

Now is a good time for your teen to apply for college.

If your teen is planning on going on to college, fall semester of their Senior year is the time to start applying to schools of interest.

Contact the ADRC for long-term care services when your teen is 17 1/2 years old.

For those teens who will require long-term care services, the transition for these services starts at age 17 1/2. Contact your local Aging and Disability Resource Center (ADRC) to learn more about available services and eligibility, and to apply for services.

Employment

If your teen does not have any work experience, encourage them to explore their interests and assist them in finding a job. You can also talk to them about trying a different job.

Managing money

Having a bank account and learning to keep track of income and spending is important for teens. Help your teen figure out how much money they are getting each week from benefits and income. Encourage them save money to pay for some expenses and things they may want to do or buy.
One, Two, Three

Topics to Explore

---

Redetermination at age 18
At age 18, teens receiving social security benefits go through the redetermination process. The way Social Security assesses adult applications for disability is different than how they assess children. Find out how your teen's benefits may be affected.
---
---
---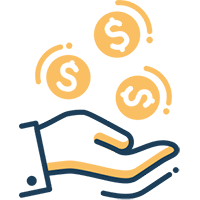 Apply for Financial Aid
All colleges use the "Free Application for Federal Student Aid" (FAFSA) to determine eligibility for financial aid. This form is available by October 1, of your teen's senior year. Individual colleges may also have an additional application for you to fill out.
---
---
---

Apply for scholarships
Junior year is a good time to start looking for scholarships that your teen may be eligible for. Some have early deadlines that you don't want to miss! Be sure to check out local, state, and national scholarship possibilities, including those that target the students with disabilities.
---
---
---
Whatever Works for You

These are all ways to prepare your teen for Age 18!