Age 16

Family Action Steps

---
There are many things you can do to support your teen on their journey to becoming an adult.
You don't have to do these in any particular order. Just dive in and get started!
Things to Do

Your 16 year-old can do lots of things to get ready for age 18 and adulthood. Here are some ways you can help with this journey.

---
---
Connect with your teen's VR counselor in planning for the IPE

An Individualized Plan for Employment (IPE) is usually developed through the IEP team two years before Graduation. Your teen may meet with a vocational rehabilitation counselor, or person who specializes in helping people with disabilities get competitive employment, to see if they are eligible for services through VR. This evaluation is part of the Individualized Plan for Employment.

Help your teen learn how to use public transportation.

How will your teen get around in the community? Do they need to learn how to ride the bus? Are there other options available? Encourage your teen to develop a transportation plan that does not to rely on you taking them everywhere.

Social Security Benefits

Your teen can work and still get their Social Security Benefits. Social Security has rules that are called "Work Incentives". A Benefit Specialist can help you understand how working affects your teen's benefits. Contact a Work Incentives Benefits Specialist in your area

Now is the time to create a post-secondary education plan.

If your teen plans to go to college, their Junior year (11th grade) is the time to start getting information. Take advantage of campus tours. Meet with the disability services staff to learn about accommodations or services that are available.
One, Two, Three

Topics to Explore

---

Post-secondary admission requirements
If your teen plans to go to technical college or a four-year college, they may need to take certain admissions tests. This is a good time to find out about them. Students may start taking these test as early as the second half of 10th grade. Be sure to find out what's required by the schools your teen is interested in and help them request accommodations they might need. Many of these tests can be taken multiple times.
---
---
---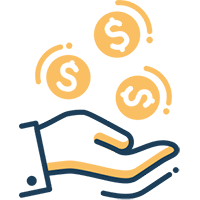 Encourage your teen to get a part-time job
Your teen may work without a worker's permit when they turn 16. Encourage them to look for a job where they can explore their interests, use the skills they have, and learn new skills. Trying out work is important and who doesn't want to earn some extra spending money?
---
---
---

Managing money
Help your teen create a budget. Include all sources of income, expenses they are responsible for, and identify what is left over to spend on things they want to do or buy.
---
---
Whatever Works for You

These are all ways to prepare your teen for Age 18!