Age 15

Family Action steps

---
There are many things you can do to support your teen on their journey to becoming an adult.
You don't have to do these in any particular order. Just dive in and get started!
Things To Do

Getting started when you are 15 will give you lots of time to prepare for becoming an adult!

---
---
Help your teen learn how to speak up for themselves and make their own decisions.

While you will continue to be your teen's strongest advocate, you can start supporting them to begin learning self-advocacy skills. Self-Advocacy is learning how to speak up for yourself and making your own decisions about your life. It's also learning how to find others who will support you in your journey, knowing your rights and responsibilities, and reaching out to others when you need help and friendship. If you haven't been talking with your teen about what's important to them, now is the time.

Social Security Benefits.

Social Security benefits can be complicated. A Benefit Specialist can help you understand the benefits your teen is receiving. It's important to get your teen involved in finding out about their own benefits. Find a Work Incentive Benefit Specialist in your state who can help you.

Will your teen drive?

At 15 they can start taking driver's education, study for a learner's permit, and practice driving. You may need to do some research on how teens learn to drive with their disability. One place to start is Taking the Wheel: Driving with Disabilities.

Where can your teen work?

Teens can start working part time as early as 14 years of age with a work permit. But there are less formal ways they can work, such as baby sitting, pet sitting, and doing small chores for neighbors, friends, and family members. Early work experiences are a huge factor in their future success.

How can your teen be involved in school and the community?

Help your teen find activities that connect to their skills and interests at school and in the community. Volunteering or participating in activities in the community can not only have a positive impact on your teen, but it also may change how others view them. Instead of being seen as a person with a disability, they are now someone with gifts and talents who contributes to the well-being of your neighbors and community. Participating in these activities may bring up new challenges or barriers to overcome. Although this may be frustrating, it may be helpful to face them now instead of later.

Does your teen know the medications they are taking?

If your teen takes prescription drugs, this is a good time to help them learn what medications they take, the dose, the reason for taking them, and potential side effects. It is also important for them to know what medications they are allergic to. This is an opportunity to give your teen the responsibility of taking a list of these drugs or the actual bottles to their doctor's appointments. They can also learn how to order, pickup, and pay for prescription refills.
One, Two, Three

Topics to Explore

---

Forming meaningful goals
The IEP team at school will help your teen develop a plan for finishing high school and what will come next. The IEP will include goals focused on employment, continued education, and community living. Help your teen develop goals including social skills, education, job skills, and a plan for their future. Teens can begin taking a bigger role in their IEP meetings.
---
---
---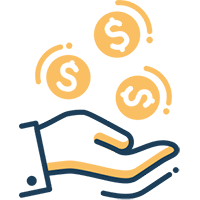 Managing money
Does your teen receive an allowance or earn money? Do they have a savings account, a checking account, debit card or credit card? Help your teen learn how to manage their money and to pay bills. Help them learn about the benefits and dangers of using credit. Talk with your local credit union or bank about programs they have which promote financial responsibility for teens.
---
---
---

Is your teen on track to receive a diploma?
Getting a high school diploma is as important for teens with disabilities as their peers. After high school, having a diploma means that your teen will be more likely to have a job or continue onto post-secondary education options.
---
---
Whatever Works for You

These are all ways to prepare your teen for Age 18!